UGX offers the best custom gaming chair in different styles and sizes,
providing a range of options to meet the unique needs and preferences of customers.
Additionally, the chairs are made with high-quality materials, ensuring their durability and longevity.
UGX also offers unique features, such as lumbar and neck support,
which are designed to promote good posture and reduce the risk of strain and injury during prolonged sitting.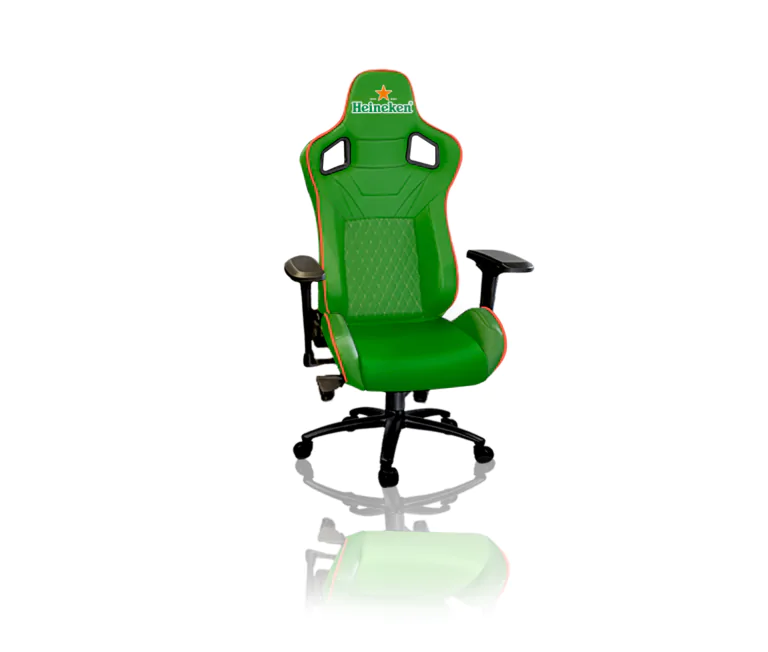 Custom gaming chair with logo
UGX specializes in creating custom color gaming chair that can be personalized with company logos and branding.
We work closely with our clients to design a unique chair that aligns with their specific requirements,
whether it's for use in the office, as a promotional item, or for customers to enjoy.
Our custom gaming chairs come in a range of sizes and styles, and feature high-quality materials, including lumbar and neck support, to provide maximum comfort during prolonged use.
With UGX, you can create a unique gaming chair that is sure to leave a lasting impression on your customers or employees.
Custom made gaming chair with your design
UGX is proud to announce that we have created a unique custom gaming chair / desk chair that is inspired by Gulf oil's iconic color scheme.
Our design team has worked hard to recreate the original colors of Gulf oil,
resulting in a stunning chair that captures the brand's heritage and legacy.
The chair is made from high-quality materials and features an ergonomic design that provides excellent lumbar support,
ensuring that users remain comfortable and productive throughout the day.
This desk chair is perfect for Gulf oil enthusiasts and collectors who want to showcase their love for the brand in their workspace.
With UGX, you can own a one-of-a-kind desk chair that combines style, comfort, and functionality.
A custom gaming chair like no other!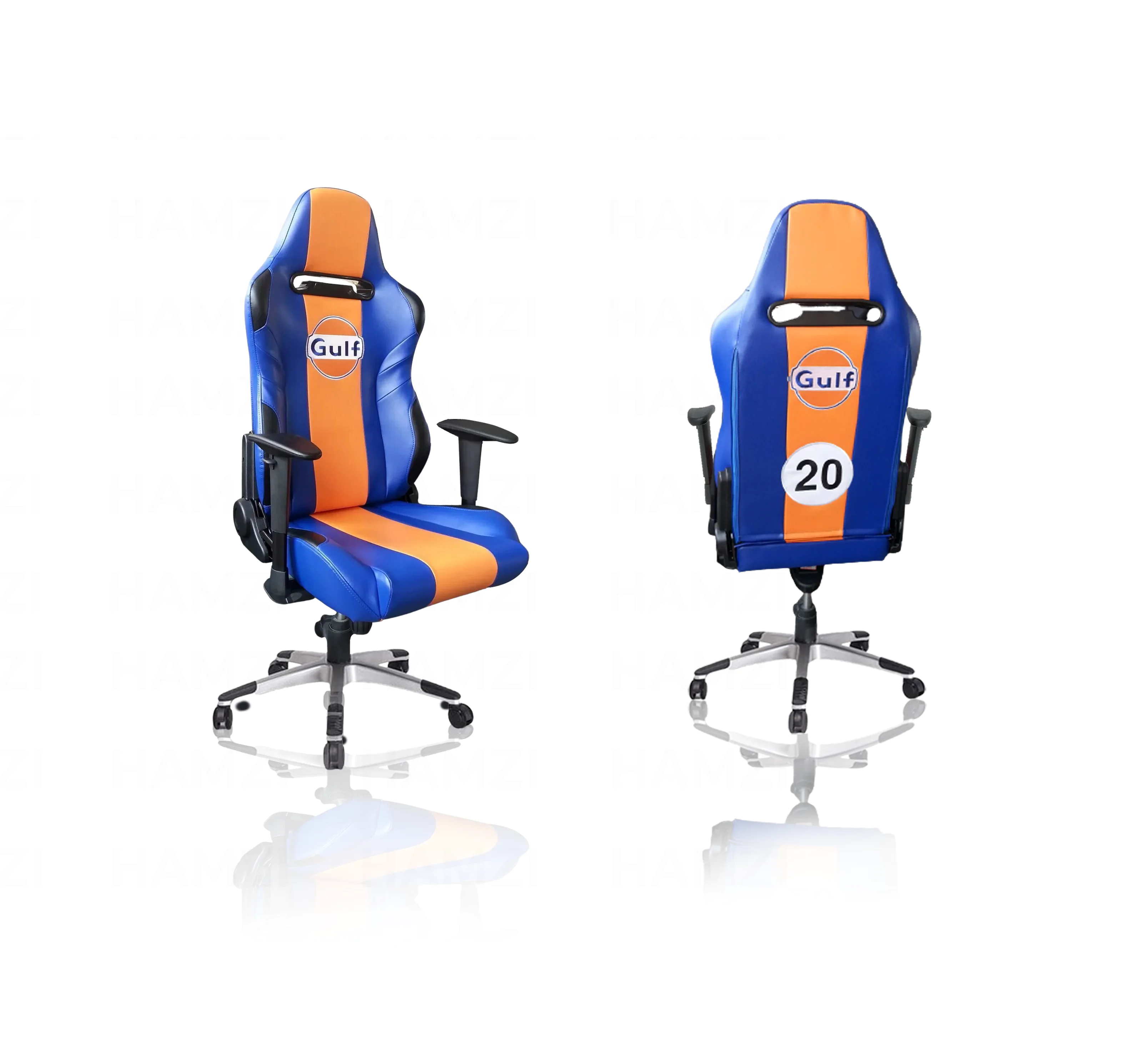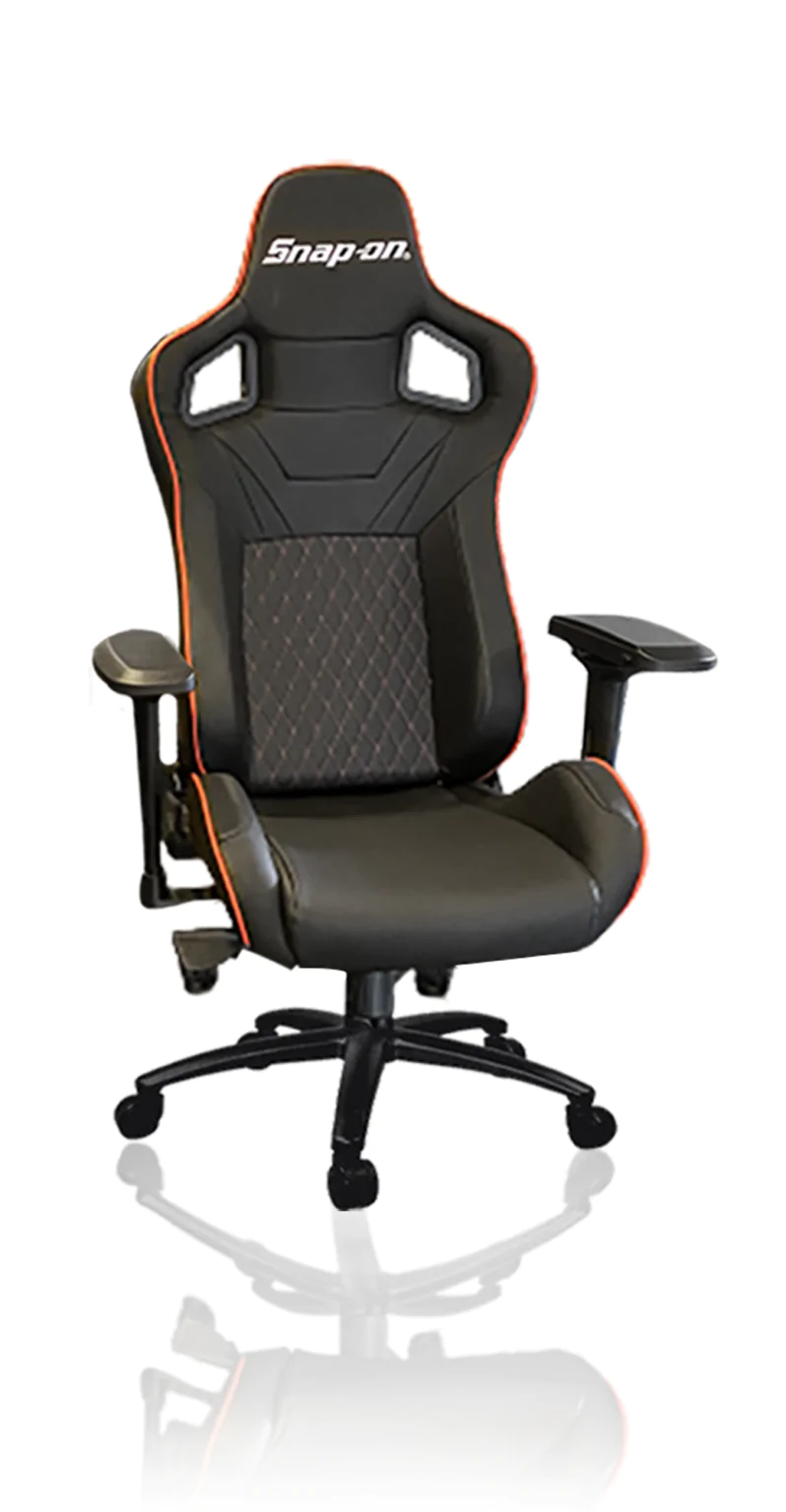 Custom Desk chair for Snap-On
UGX is proud to partner with Snap-on, a brand that is synonymous with the highest quality products in the car industry. Our custom chairs are sold through Snap-on's franchise to end customers and are used in a variety of settings, including homes, offices, and car dealerships.
Our chairs are designed to provide the utmost comfort and support, whether for gaming or work, while also incorporating Snap-on's iconic color scheme and design elements. Our team works closely with Snap-on to ensure that our chairs are aligned with their brand messaging and standards of quality.
Snap-on's franchisees play an important role in the distribution of our chairs, as they are able to provide personalized recommendations based on their knowledge of their customers' needs and preferences. Whether customers use the chairs in their home office, traditional office, or car dealership, our custom chairs are the perfect addition to any setup.
At UGX, we take pride in our ability to deliver high-quality custom chairs that meet the expectations of our clients. Our partnership with Snap-on is a testament to our commitment to excellence and our ability to create products that align with our clients' brand identity and quality standards.
In conclusion, our partnership with Snap-on allows us to provide customers with a unique and comfortable seating experience, whether they are at home, in the office, or at a car dealership. With our custom chairs, customers can enjoy the highest level of comfort and support, while also showcasing their love for the Snap-on brand.
Ergonomic gaming chair
At UGX, we are dedicated to providing ergonomic and comfortable chairs that are perfect for both work and gaming. Our custom built gaming chair are designed with your health and comfort in mind, featuring a Cushion Headrest and Lumbar set included to provide support to your head and lower back.
Our chairs are designed to promote good posture, which helps reduce the risk of developing musculoskeletal disorders. The Cushion Headrest and Lumbar set ensures that your spine is properly aligned and reduces strain on your neck and lower back, allowing you to sit for longer periods of time without feeling fatigued or uncomfortable.
In addition to the Cushion Headrest and Lumbar set, our chairs also feature adjustable armrests and a tilting mechanism that allows you to adjust the angle of the backrest to suit your individual preferences. This ensures that you can find the perfect sitting position for optimal comfort and productivity.
At UGX, we believe that comfort and ergonomics are essential for a healthy and productive work environment. Our chairs are designed with the highest quality materials and advanced ergonomic features to ensure that you stay comfortable and supported throughout your workday or gaming session. With our chairs, you can enjoy the ultimate level of ergonomic comfort and support that promotes good health and productivity.