A Formula One car is an open-wheel, open-cockpit, single-seat racing car for the purpose of being used in Formula One competitions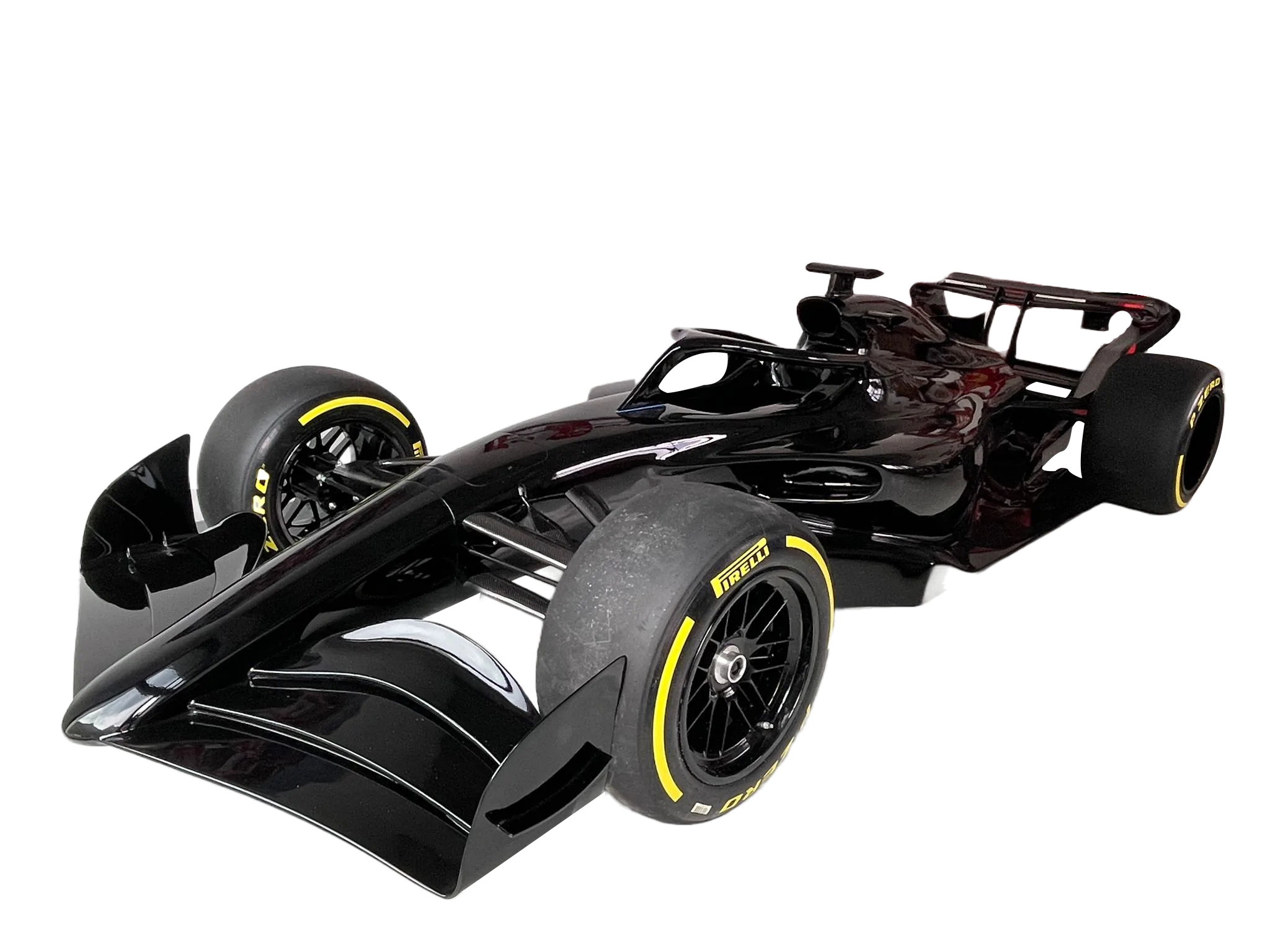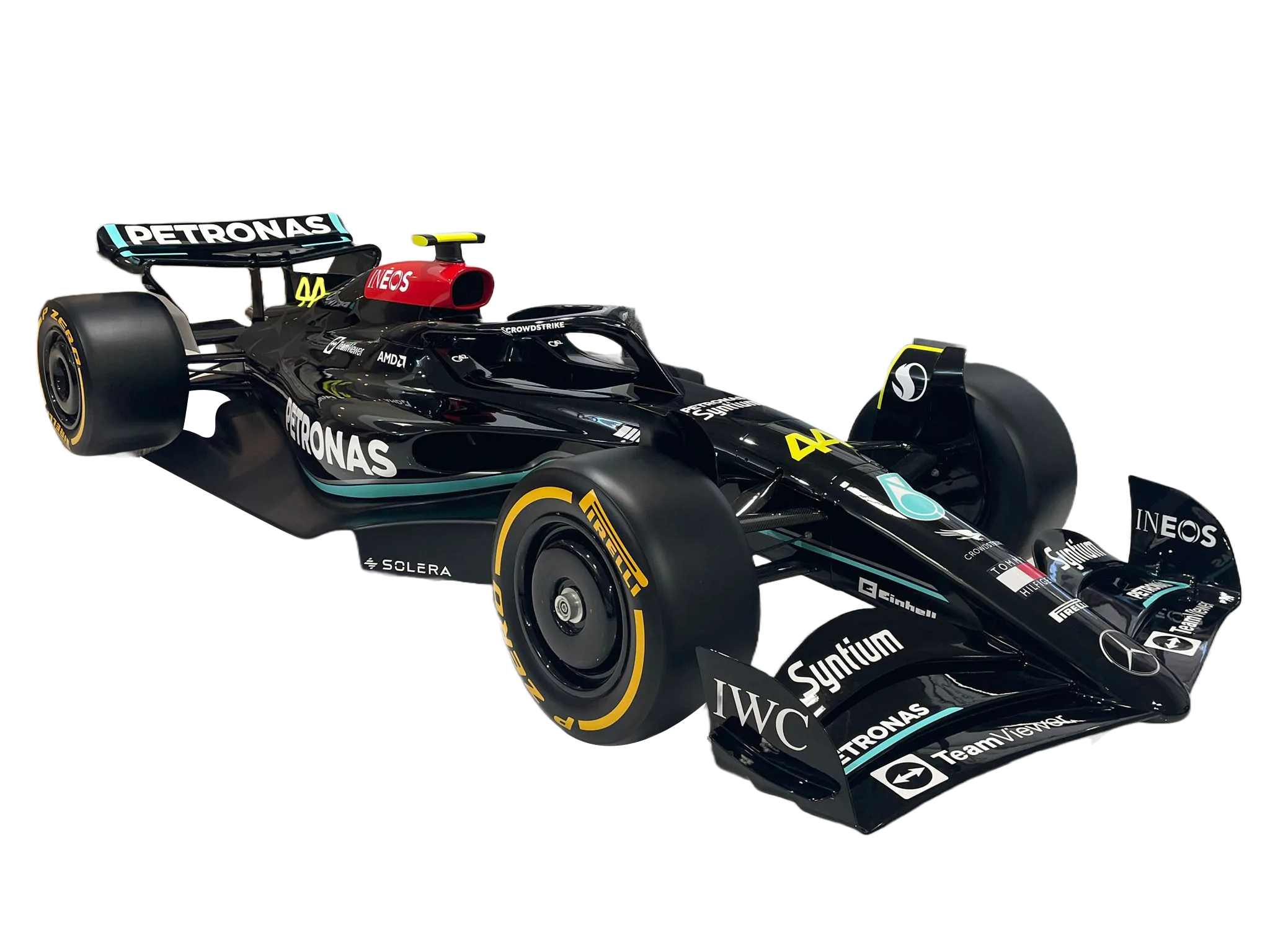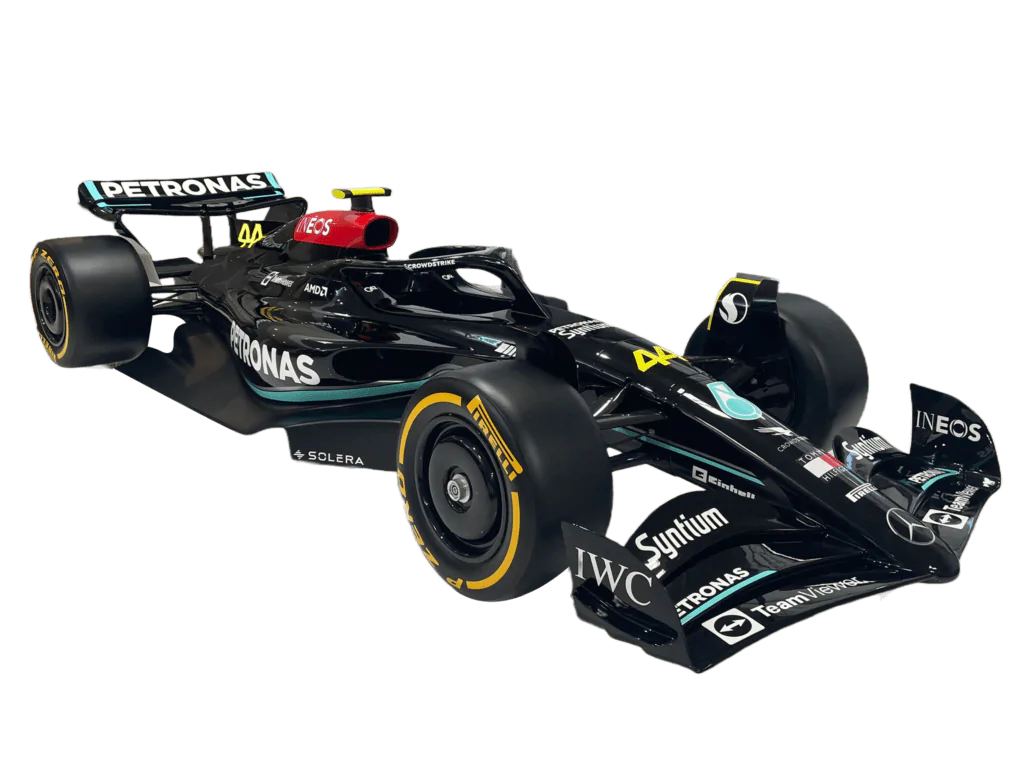 Formula One cars these days are made from carbon fiber and ultra-lightweight components. The weight must be not less than 702 kg or 1548 lbs, including the driver and tires, but excluding the fuel.
The dimensions of a Formula One car must be maximum 180 cm (width) × 95cm (height); there is no specified number for maximum length, but all cars tend to be of almost the same length.
According to regulation changes in 2014, all F1 cars must deploy 1.6 liter turbocharged V6 engines.